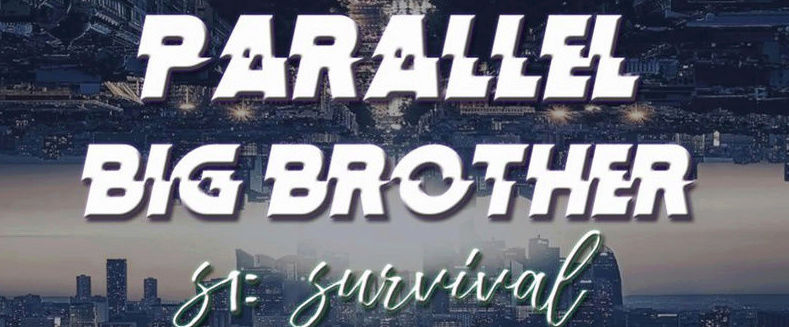 Episode #10 - Don't Let The Door Hit You
In this parallel game of Big Brother, 22 strangers were locked up and propelled into a fantasy world like no other. While trying to survive the elements of this house and the game played within its walls, the 22 players will have to compete in grueling challenges, find trust and know when to betray. It's a ride you don't want to miss.Tonight on Parallel Big Brother, watch as Luke and Trey try to gain some grounds while their backs are once again up against the wall. Will they both survive?
Everyone was excited to have made jury but they couldn't forget that another HOH was about to be crowned which meant someone else would leave.
Jala walks in the Diary Room

I was uneasy at first joining the savage six alliance in the beginning of the game with Jenn Syd Bill Millie Kathy & Myself but so far it has paid off. We have been able to get out our target week by week while keeping each other safe & I have yet to be nominated. If we get out Luke next eviction then Trey, I see myself having a good shot to get to the end of the game.
Jenn:
"I think we'll be okay with Jo or Iman (maybe) winning. If they win and nominate two of us that will make Millie/Jala/syd have to vote out Luke. That's the only upside to any of us being nominated against Luke. Kathy might be around but I'm not sure. The only one out of the 3 who might try is Jala."
Bill:
"Maybe it's just me but I'm thinking Millie and Jala are super tight and Jala's gonna do what Millie wants. I definitely think we'll be ok no matter who wins hoh tonight. My only real concern right now is if someone from the other side also has a big power they're just waiting to use. That could really mess up our plans"
Jenn:
"That's true. She probably will do what Millie wants lol. That's true. Crap. Hopefully their power is nothing big and won't fuck up anyone leaving. "
Bill:
"Iman's I'm most worried about. His box being platinum tells me he might have one where he can replace both noms"
Jenn:
"Yeah Iman's is scary. Hopefully it's actually not scary and we can get Luke or Trey out next HOH. I'm assuming if they had something that could save them they would've used it. There's no way they wouldn't."
Bill:
"Let's just see what happens and enjoy ourselves

. Not gonna stress about it"
Jenn:
"Yeah I think so too! Yes there's no reason to stress"
Syd walks in the Diary Room

So basically my game is a hot mess. I have no idea how I've made it thus far because I basically talk to everyone and tell everyone who I'm talking to.
It was now time for the Head of Household competition.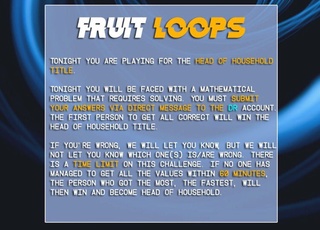 Host:
"Houseguests, I will post the list of fruits you need to identify a value for and then I will post the clues to help you find their value. The 60 minutes will commence when I post the clues."
Jala:
"Ok"
List of Fruits

Kiwi:
Apple:
Orange:
Banana:
Watermelon:
Peach:
Pineapple:
Lemon:
Grapes:


Clues

Kiwi + Peach = 9
Orange + Apple = 12
Apple - Grapes = 7
Kiwi + Banana = 13
Peach - Orange = 2
Watermelon + Peach = 5
Lemon + Orange = 11
Pineapple / Apple = 2
Banana - Peach = 4
Grapes + Kiwi = 8
Watermelon + Lemon + Pineapple + Grapes = 33
Syd:
"I know it's to late for me to participate."
Host:
"It just started"
Luke:
"Lol good luck guys! My phones at 1% so imma be out for a while
Good luck to everybody just remember it's easy math!"
Jenn:
"It's not too late syd"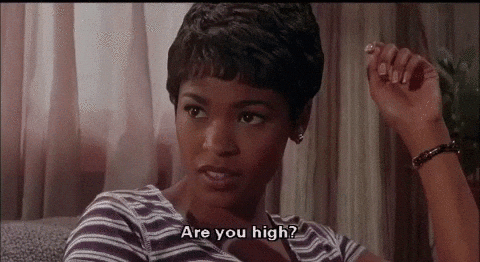 Jala walks in the Diary Room

SYd is coincidentally never around every single time and HOH is happening & then pops up right after the comp with some BS excuse, I am over it. If her math skills are any good as her movie skills then she would not have won this HOH anyways. I had the numbers but threw it because I am still stuck in the middle between my alliance with Luke and the savage six
Millie walks in the Diary Room

How did Syd go from thinking she missed HoH the second it started. To not being able to play because of other stuff sksksk doesn't make sense
After some trials and error, we finally had a winner. Iman was crowned Head of Household.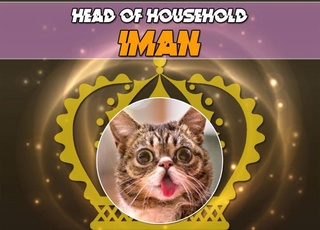 Jenn:
"Congrats Iman!"
Bill:
"Congrats Iman"
Jala:
"Congrats!"
Kathy:
"Congratulations! Well done!"
Answers

Kiwi: 5
Apple: 10
Orange: 2
Banana: 8
Watermelon: 1
Peach: 4
Pineapple: 20
Lemon: 9
Grapes: 3
Kathy:
"I knew I shouldn't have that fruit salad for breakfast...totally made me feel sad for them all....lol."
Millie:
"Congrats Iman!"
Iman:
"Thank you guys!"
Trey:
"congrats iman!"
Luke walks in the Diary Room

This is honestly too good to be true. Iman is now my best friend after Damola left.
Jenn was a little bit worried that Iman won the Head of Household challenge.
Jenn:
"Okay soooo Iman won"
Bill:
"We should still be ok"
Jenn:
"I was way off in my math oops lol. I wonder where Iman's head is at."
Bill:
"Me too! haha. I'll ask her"
Jenn:
"Maybe she'll nominate trey and Luke, but who knows it would be a smart idea, because it would be easier for her to win pov."
Bill:
"She's considering Millie"
Jenn:
"Let her do it tbh. Or like don't convince her out of it I mean. I don't think we will lose a member, but if we were to lose a member, it wouldn't be terrible if it was Millie. I feel bad saying that"
Bill:
"I was just thinking the same thing haha. But we really need Luke out."
Jenn:
"Do you think she'd do Luke and Millie? Ideally she'd do trey and Luke but I wouldn't want to raise suspicion that we're all working together"
Luke and Iman were hanging out in the HOH room before nominations.
Luke:
"Yay! You did it!! Good job man"
Iman:
"Thank you!!! So I have some ideas about who I wanted to put up but I would like to hear your input. I was considering Millie"
Luke:
"She's a hell of a player. But honestly, if u want to win she'd have to go and it be good on your resume. Who were you thinking for #2?"
Iman:
"I know. Jo maybe?"
Luke:
"Omg these noms are great!! "
Iman was ready to nominate, Jo and Millie fell victim to the nomination block once again.

Luke:
"Quiet day today how's everybody doin. IM FINALLY OUTTA SCHOOL AND JAVE GOTTEN HIGH A'S ON ALL MY EXAMN WHATTUP"
Jenn:
"It's super quiet on here isn't it. I'm doing good. How are you Luke? Congrats!!!!"
Jo:
"Congrats!"
The Veto players were Iman, Jo, Millie, Kathy, Jenn and Jala.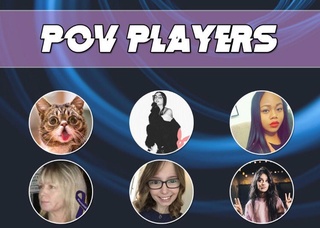 Jenn was not super impressed that Luke was not on the block.
Jenn:
"Crap. Fuck. Why is Iman with Luke. Luke has to leave this house. He's after both me and you lol"
Bill:
"We've still gotta get Luke out though. He's absolutely coming after me and you. I know it'll upset Iman but that's what this game is all about I guess haha"
Jenn:
"For sure. Luke's gotta go. Iman can't play next round and neither can Trey. We're pretty golden even with you going behind Iman's back. There's no way you can not make anyone mad. If you're playing the game I feel like it's gonna happen"
Bill:
"Jenn. Got a scenario I wanted to run by you and see what you think"
Jenn:
"Okay, shoot!"
Bill:
"After veto tonight let's say noms stay the same. I don't use the dpov and we vote out Jo. Since Iman, Luke and Trey can't play hoh we're 100% guaranteed to win. We put Luke and Trey up, neither of which can play veto and have Kathy use her power to keep Iman from playing as well. We're 100% guaranteed to win veto also and we send Luke packing. That would leave the six of us against Trey and Iman. Or we do what we originally planned and take our chances against Jo in the next hoh. Thoughts?"
Jenn:
"Personally I think it's better to take our chances against Jo. We know Iman/Trey/Luke are together and if we let them get by an extra week as a trio that's scary. Luke and Trey can play after this next HOH so we'd still have two of Iman/Trey/Luke in the game which is scary. I also don't think Jo is very good at comps, not like those 3. But that's just my opinion. I think we can control what Jo does, while we can't control what Iman or Trey do if they win HOH after this next one. If she wins the next HOH I'm pretty sure she'd put up Iman and Trey and not any of us. I just think it's safer to get one of Luke or Trey out now, but let me know what you think too. The vibe I get from Jo is that she's not as into the game as Luke/Trey. That is better for us, and gives us a better shot at winning."
Bill:
"Those are all valid points and you're probably right. Let's not take any unnecessary chances. Get Luke out now"
Jenn:
"I think if we don't get him out now while everyone's on board then he'll end up flipping Millie/Jala and Syd. He is so out for you right now that I don't wanna take the chance of him coming after you"
Bill:
"I agree. We need to get Luke out asap"
Jenn:
"I don't think us winning POV is super necessary but obviously if Millie wins she's gonna take herself down."
Bill:
"If that happens I think Jala is her next target. Unless Luke convinces her to go after me or you"
Jenn:
"I feel like our best move is to not use it and then have you take Millie off. You can justify to Iman that you didn't have a strategy when taking one off, and just decided on Millie. I hope she won't go after me or you. If Luke had such say in her nominations I think she'd have us up already"
Bill:
"I'll take the hit if Iman gets pissed. I'm just gonna tell her I had to do this cuz Luke's coming after me"
Jenn:
"We have your back. I'll try my best to win this next HOH (of course)"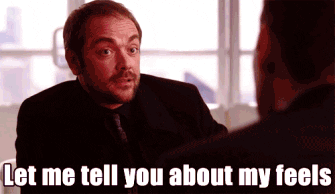 Jenn walks in the Diary Room

I'm not sure if I should win POV tonight. Even if someone takes themselves off, I don't think I'm going up. Plus Bill is gonna use his power tonight, so let's hope it all goes as planned!!!!
It was now time for the Power of Veto competition.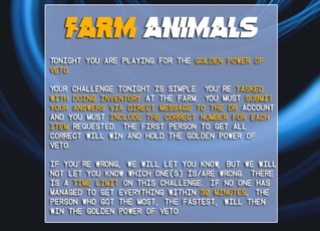 Houseguests, here is your list of animals.

On this farm we have

- 4 Pigs
- 8 ducks
- 32 cows
- 12 dogs
- 10 cats
- 44 chickens
- 12 baby chicks
- 3 roosters
- 5 horses
- 13 sheep
- 7 turkeys


What you need to find

1- How many legs are there total on this farm?
2- How many beaks are there total on this farm?
3- How many eyes are there total on this farm?
4- How many tails are there total on this farm?
Not long after, Jo clocked in her answers and won the Golden Power of Veto.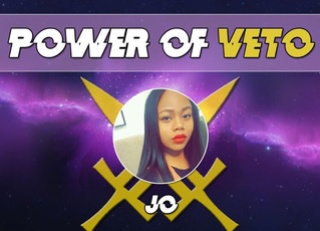 Kathy:
"So evidently animals have two eyes and I couldn't figure that out.  Congrats Jo"
Trey:
"congrats jo!"
Jo:
"yay. Thanks!"
Bill:
"Congrats Jo"
Answers were

1- 452 legs
2- 74 beaks
3- 300 eyes
4- and the one almost everyone had issues with, 150 tails. They all have tails
Jenn:
"Lol I had no idea they all had tails  


"
Kathy:
"Nor did I....but now that I think of it....duck tails/duck tales"
Jo decided to use the Power of Veto on herself.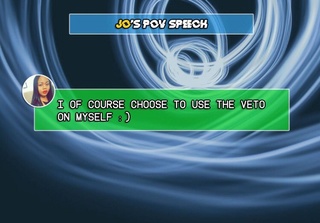 Iman had to choose a replacement nominee. Jala ended up being the person who got to sit beside Millie on the block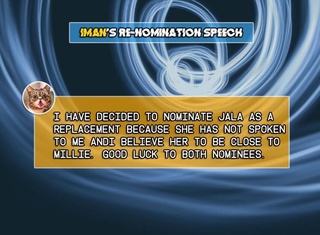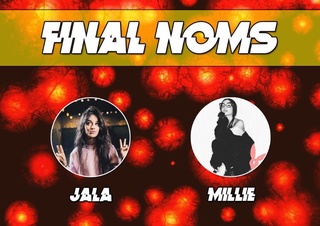 Jala:
"Who is Millie? Never heard of ha. Tried it"
Millie:
"Yeah what even is a Jala I'm confused"
Jala walks in the Diary Room

Iman calling out my alliance and putting me up has me fucked up the bitch tried it, time to be messy
Everyone is asked back in the living room for a special announcement. Jala is visibly pissed off so Luke and Millie go to her on their walk back to the living room.
Jala:
"I dont even know why she put me up sksks"
Luke:
"Any of u guys got a secret power or anything?"
Jala:
"and then called out Me and Millie. I am pressed. No you saw my power was a pic of their shitty food"
Millie:
"Ugh same"
Luke:
"I was hoping u had one from before or something"
Millie:
"Nope my power was immunity. Do u have one?"
Luke:
"Damnit

. Mine was for playing Veto but I can't play bc of the last comp"
Bill stands up.
Bill decided to use his Diamond Power of Veto to remove Millie from the nomination chair and since he could pick the replacement, he picked Luke.
Luke:
"AHA DAMN"
Jala:
"wtf."
Trey:
"omg"
Jenn:
"Holy f"
Luke:
"Well"
Syd:
"Oh wow"
Millie:
"Oh my"
Jala:
"Congrats Millie <3 Since I guess were BFFSssss. I am very happy for my BFF Millie"
Millie:
"Thanks person I don't know"
Jala:
"Well now were besties for life I guess"
Millie:
"I guess so"
Iman:
"snakes"
Luke:
"I just wanna say Idk why I'm such a target here. I'm very straight foreword and keep promises and don't snake around. Ppl say I'm a comp threat but about three of my wins were literally by luck. Like that calendar POV comp, I literally guessed letters and happened to be right. If somebody would like to tell me why I'm such a threat it'd be nice! Sorry but I'm just kinda confused here"
Jala:
"I don't get it either, I'm clearly the comp beast here."
Luke:
"Jw bc I obvi can't get votes to save my life so I'm not a social threat, I've only won comps by pure luck, soooooooo what's up with it"
Jala:
"Come beast right here! But I'm a loyal comp beast so hmu "
Luke:
"If nobody will ever vote to keep my why am I such a target ppl!

I don't get it

"
Jala:
"How do you know nobody is voting for you?"
Luke:
"I see who's left. I'm not THAT oblivious."
Jala:
"But I'm a comp threat, I'll win every comp moving forward"
Jala:
"And WHO CANT WIN ANY COMPS FOR TWO WEEKS? YA MAN RIGHT HERE. BILL I get revenge and all but cmon use it a little better and take me out the week I can finally win shit

"
Jala:
"You can't win any comps for two weeks Bc you decided to win that veto 2+2=5"
Luke:
"Ahah it backfired"
Bill:
"Ouch! That hurts. I better go cry about it. Dude. It's a game. Chill"
Luke:
"Revenge is a good reason but use ur head a lil about it

"
Bill:
"Go bitch and moan in the jury house. And I'll try using my head going forward. Thanks "
Luke:
"Glad u do
"Dude. It's a game. Chill"

"
Bill:
"Exactly"
Luke:
"I mean, u getting me out is good but now was not the right time

plus u weren't even in anybody's mind but now u are
Not even me saying this to save  my game but like, if u wanna win this isn't the best timing. Js my two cents"
Bill:
"Wasn't the right time? lol "lol I can't vote or play in anything" Thanks for your two cents bro"
Luke:
"I'm basically not even a player rn so I wouldn't say so"
Bill:
"Exactly. It's called strategy. That was your own fault"
Luke:
"Horrible strategy if u try to evict somebody who can't play for two weeks

And I never said it wasn't it was honestly rly fun but that's why I'm here. FUN. And I played a fun game!! No regrets anywhere"
Bill:
"Oh ok. Thanks Mr. I'm about to be evicted. And I'm still playing a fun game"
Trey:
"o_O"
Luke:
"At least ur finally speaking in the main GC I had fun and am playing a game not taking anything seriously or trying to smack off at teenagers
Mr. About to get evicted played comps, randomly won them, talked to ppl, made friends, and just enjoyed the game as a whole so god forbid if coming in guns a blazing if how I wanted to play. So sorry if I had a more wholesome game than some but I enjoyed it and getting to the end wasn't the goal."
Bill:
"That's good. I'm glad you had fun. That's how it's supposed to be played"
Luke:
"Thank you *polite bow*"
Iman walks in the Diary Room

Okay time for me to rant. THEY ARE ALL FUCKING SNAKESS. I CANT TRUST ANY OF THESE BITCHES. LIKE I ACTUALLY THOUGHT THAT ME AND BILL WERE GOOD. I WAS STARTING TO TRUST HIM AND NOW HE GOES AND DOES THIS. THAT BITCH IS ON MY HIT LIST. The part that gets me is that he FUCKING KNEW that I wanted to get Millie AND HE STILL DID IT. THE BITCH COULD HAVE LITERALLY DONE IT NEXT WEEK OR THE WEEK AFTER BECAUSE LUKE CANT WIN HOH DIMWIT. What a fucking idiot. So he just lost an ally. Hope he's happy because imma rain HELLL ON EVERYONE

*immitating Bill*

"I'm sorry you feel that way but I certainly understand. Best of luck going forward" BITCH SHUT THE FUCK UP


I am not done ranting yet. At least I know that when these complete and utter MORONS come for me next week I can be like BITCH YOU THOUGHT. Thank the heavens for a secret veto. I just wish I could have used it this week to fucking keep Luke. Everyone coming after him is just more reason to keep him for me honestly. This week I got lucky by getting some math based competitions but from now onwards I gotta win.
Luke was visibly upset.
Iman:
"What the actual fuck just happened. I thought me and bill were cool but fuck him"
Luke:
"Jenn totally backstabbed me and I kept her safe and she didn't return the favor I couldn't believe it"
Iman:
"Ugh yeah some people arent really trustworthy"
Luke:
"Ik! I don't understand why people can't keep promises it's really not that hard and it keeps u here longer!!"
Iman:
"So true! Trust is so essential in this game and when someone breaks it, its kinda hard to go back"
Luke:
"Exactly!! I'm glade there's at least one other person here who has some sense!!"
Iman:
"Hahaha I'm glad we think the same"
Luke:
"Lmao me too. I'm going I MIGHT have Jo and Kathy but Kathy turned on me and said she wasn't going to use the Veto on me if she won while despite her promises to never vote to evict me or nominate me
Jo said she'd keep me when I used the Veto on her ad there's that but she seems kinda close with Bill who hates me so idk
And then Syd said she'd keep me but she's rly close with Jala"
Iman:
"I did not realize that Bill was that close to Millie and a lot more powerful than I gave him credit for. I'll try to convince Kathy maybe she will listen to me"
Luke:
"Kathy and Syd are the two I'm nervous abt"
Iman:
"If you saw my dr messages you wouldn't BELIEVE how heated I am"
Luke:
"Ik I'm oissed but not surprised. That's the ONLY reason I'm not flipping out rn"
Iman:
"What I don't understand is, why is everyone just coming at you hardcore? For your HoH you were really straight forward but still everyone is doing the most"
Luke:
"Forreal!"
Jenn walks in the Diary Room

I hope I don't jinx it. Omg. Because he needs to leave. Even though he said he wouldn't come for me, but I was responsible for him going home the first time, and I nominated him when I was HOH
Jala went to say goodbye to Millie and Luke in case she left.
Jala:
"Well I want you two to know that no matter what happens I wont expose this alliance on the way out or in any interview bc I want you two to go far together."
Luke:
"lol I'm leaving trust me it's wvr"
Jala:
"You never know. I dont want them to know how close you and Millie are if I go bc you two deserve to make it far."
Millie:
"Ahh thanks girlie. 1 of use 3 will make it far, know that"
Jala:
"I am still so confused. I was one second away from winning the veto which makes this ten times more anoying"
Luke:
"UGH that's the worst!!"
Jala:
"whatever, Like i said i amrooting for you two. I cant stand anyone else and their fakeness"
Luke:
"RT! I don't get why people can't just stay loyal. Literally that's all it takes in this game"
Jala:
"Whichever one of us goes has to have a nice messy exit lol. Somehow people knew we were all close I guess. bc it is not coincidence that us 3 were all roped together lol"
Luke:
"It was probs just from the beginning when everybody thought you two were together bc of caleb. And bill just hates me for some reason lol"
Jala:
"Yeah true. So who are we going to be messy about this time"
Luke:
"Bill"
Jala:
"Yesss Bill is over"
Luke:
"TBH is make shit up about him bc he's the WORST. And Jenn, such a snake"
After making splashes and waves, Luke was evicted by a vote of 5-0.
Trey:
"luke

"
Jenn:
"Bye Luke!"
Luke:
"Haha littttt"
Jala:
"Thanks guys!"
Syd walks in the Diary Room

I wish I was sorry that Luke got evicted! I honestly haven't trusted him since day 2. He's just got this sketchy/snakey thing about him that I don't trust. He's almost to good, he's a cool beast. There's just nothing good.
Luke:
"Lol ya thot I was leaving without a final statement ya thought wrong.
But before I go (safety goggles, aprons, and honestly full body suits suggested), Leta get a bit messy.
1. Kathy. Hon. You promised you'd keep me and if you're so about honestly and loyalty I find it funny u failed to keep the single thing you promised me. You just wanted me to keep you safe, which I did. Loyalty is a two way street and frankly the other lane was closed.
2. Syd. At the beginning we promised we'd go to the end. And honestly you had me fooled! You sent me pics of your messages with Jala and Millie and made it seem like you really did trust me while you proceeded to send them pictures of all my messages. Funny how that happens huh? But really congrats bc you honestly had me fooled and I too my hat. You are good with everybody it seems like and have never even been nominated! What a feat! And your whole trust me your good thing was clever to. Even though I would have been good for your game since I was willing to keep you up until the end, you out-snakes me and your game will hopefully get very messy once I leave. You are Avery good liar and play dumb better than anybody else!
3. Jo. I promised to keep you safe and I did. There's no harm in returning the favor. You couldn't had a hell of an ally yet you pushed it away for nothing. Good job!
4. Trey. Man I like u but you're so sketchy I don't even know what your game is

but as far as I know, you're my call-out buddy so I respect you for being honest (unlike everybody else here)
5. Bill. Ya strategy was horrible but at least you're real. That's all I have to say about that.
6. Millie. You're close with just about everybody in the game and it's scary. Though I want you to do well bc you were more honest than most!
7. Jala. Block buddy. Thx for waiting I out with me! Your honesty I applaudable and I thank you for it.
8. Iman. Same to you I felt like I could really trust you!! You are one of the realist (and smartest) people left in the house.
9. Jenn. Girl. I was gonna keep you safe I meant our deal and I never once broke a promise in this game. But YOU did and it wasn't the first time. You are very snakey and I can't wait for everybody to see it.
All-in-all this was a fun game and thanks for letting me play!! I had a lot of fun and take nothing personal. Like last time this isn't anything too serious just wanna mix up the game bc too many people are playing too boring games and are playing it WAYYYYYY too safe.
Takeaways: Kathy, girl bye. Syd, snake. Jo, no the best decision but I love that you are PLAYING THE GAME. Trey, great guy thanks for being a good player I'm glad I met you. Bill, at least you're honest... Millie, good with everybody and sneaky but you're doing really well! Jala, nice girl thanks for the honesty. Iman, real, honest, and a player and all around glad to have met.  Jenn, snakey wrong decision liar but it's all good.
NO HARD FEELINGS I LOVE YOU ALL!!!"
Jala:
"Bye Luke

<3"
Millie:
"goodluck in jury"
Trey:
"NANSNSNA"
Jala:
"messy messy"
Syd:
"Damnit he left before I could say anything lolll"
Bill:
"Did I miss something? Oh buh bye Luke! Happy trails"
Jo:
"LOOOO"
Bill:
"He's so shy. Wish he'd open up more"
Syd:
"Bill

"
Jenn:
"LOL I'm not impressed personally. I think Luke is very petty and that's the true tea"
Bill walks in the Diary Room

Hallelujah! Bye Luke! Don't let the door hit you on the ass on your way out!
Kathy:
"I wish he was still here because I have something to say to him:   He said:   Kathy. Hon. You promised you'd keep me and if you're so about honestly and loyalty I find it funny u failed to keep the single thing you promised me. You just wanted me to keep you safe, which I did. Loyalty is a two way street and frankly the other lane was closed. I am happy to copy and paste my conversations with him here.  When he came back into the game all I said in my message to him was welcome back.  And he said, something to effect that we could continue to play together.....I said no, I would not be playing with him.  We hadn't been playing together before and I was now considering myself Switzerland.  I was going to be neutral.  He was relentless....he wouldn't leave it alone.  So I told him if I was HOH I wouldn't put him up and I wouldn't vote him out just to bloody well get rid of him.  And not another single word from him until he messaged me and asked me to vote Bill out.  I had already voted so I just told him I had already voted.  And the next time I heard from him he asked me if I won POV would I use it on him and I told him no.  Let's just say he wasn't happy. He's relentless with the messages, isn't he?  And he sure was as cocky as hell when he thought he was safe.  Then he messaged me last night and asked for my vote.  And I was truthful with him and told him that I was breaking my promise to him and I was voting him out.  Then came guilt trip city.  He said that I was the deciding vote. I am sure he said that to everyone.  I said well, let's let the votes speak for themselves.   Then he messaged me to say he had given up after I told him I was voting to evict him.  So you see other than saying I'd not put him up if I was HOH or vote him out, I NEVER PROMISED him anything.  I was totally truthful with him when he asked me to vote his way.  So that is the true story.  I knew he couldn't go out gracefully - but to go out telling bold face lies about me is just petty and unnecessary.  I hope he has a good time after the game is over with all the "friends" he made here.    Over and out.  (I didn't go back and check for typos so apologies if there are any....I'm in a bit or a snit right now.)  I am not given to swearing as you will have seen in any of messages here.  But, screw you Luke.
Just one more thing and then I am going to chill for a bit.  Although he can't read this, I am calling him out on what he did.  He said he did it to shake up the game.  No, what he did was mean spirited and petty - period.   He can put his vote where it doesn't shine.  It's too early in the day to drink damn it."
Iman walks in the Diary Room

Omygod why did I think Millie is a threat she is kinda dense. Does she actually think that I will flat out say that bill betrayed me so she can go back and send it to bill? IM NOT HER FRIEND I PUT HER ON THE BLOCK.

Though my HoH has ultimately ended badly at least I now get to put my hate towards a deserving target. I think this whole game I was floating by waiting for someone to wrong me so that I could cut a bitch.

*not literally, in case the NSA was watching

Idk how to feel about Kathy. On the one hand she is really honest on the other hand shes not really with me. She does whatever she wants. So when I am on the block come eviction day theres no guarantee that she will even tryto save me
Jenn walks in the Diary Room

YASSSS LUKE IS GONE. Sorry Luke, but I just couldn't have you in this house. You could've easily blown up my game... again. Let's just hope I'm not mentioned in his goodbye messages. Luke was one of the best competitors in the house, so he had to go. Bye Luke!
After giving it his all, Luke was once again evicted, but this time for good. He didn't leave without causing a little drama though. Find out next time on on Parallel Biggggggg Brotherrrrrrr
Luke's Aftershow Interview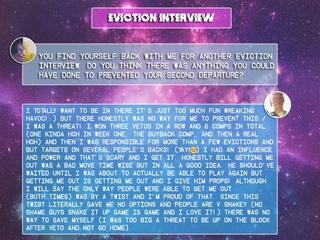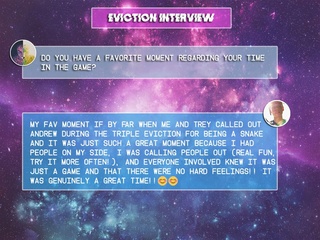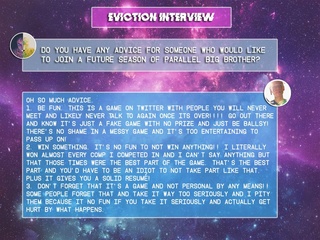 Admin




Posts

: 109


Join date

: 2017-05-28




---
Permissions in this forum:
You
cannot
reply to topics in this forum