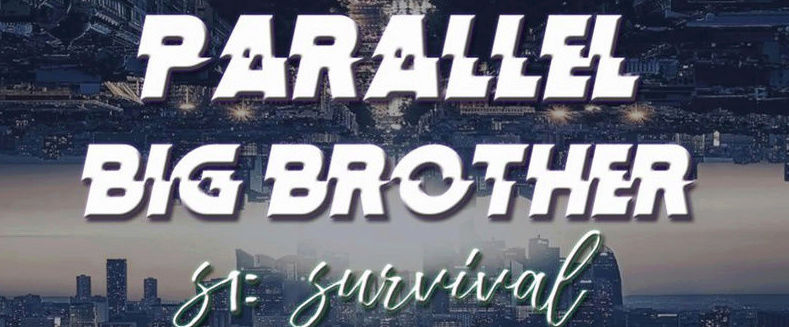 Episode #15 - The End of The Road
In this parallel game of Big Brother, 22 strangers were locked up and propelled into a fantasy world like no other. While trying to survive the elements of this house and the game played within its walls, the 22 players will have to compete in grueling challenges, find trust and know when to betray. It's a ride you don't want to miss.Tonight on Parallel Big Brother, watch as the final 2 faces off with a very bitter jury. Who would win it all?
Bill:
"Haven't we done enough for one evening?"
Jenn:
"Let's do it now. Get part 1 over with"
After 22 players began this journey, we were now down to 3. The first part of the final Head of Household was endurance and was won by Jenn.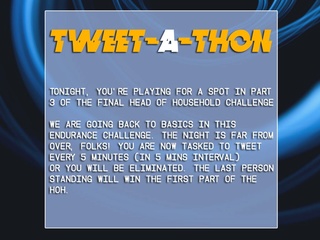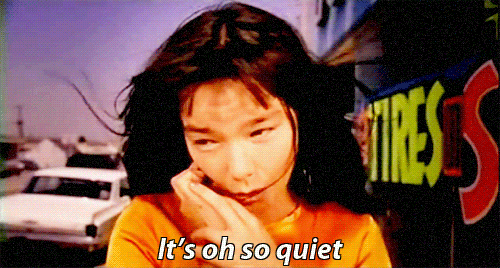 It was now time for the part 2 between Bill and Iman. Please visit the link below to watch it happen live.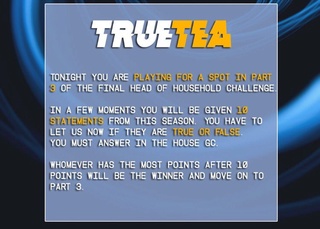 HoH Challenge pt 2:
https://www.youtube.com/watch?v=9zk8tASS5IE
It was now time for the final part of the final Head of Household competition.
This one proved to be a challenge for both, but in the end, the first finalist and final Head of Household title went to.....JENN.
Iman:
"Oh wow good job guys on competing well and making it to part 3! I'm very sorry I could not be a part and make this a proper competition but I had some family stuff to take care of. Regardless, congrats to you both for fighting well. I missed a lot of drama I noticed"
Bill:
"Thanks Iman. Hope everything's ok"
Iman:
"Everything's good now! But I'm sad that I missed things"
Jenn:
"I'm sorry to hear Iman! Hope everything's okay with you! You missed a lot in a short amount of time. I'm glad everything's good now!"
Iman:
"I know Jenn, I blinked and I missed everything lol"
Iman decided to give it a shot and convince Jenn to take her.
Iman:
"Firstly congratulations on winning the final HoH! Secondly I would like to make a plea to you to take me. I am your best chance of winning this game. You have won a lot more competitions and fought a lot harder than me to get to the end. If you take bill, he has made deals and made moves in this game that would make it harder for you to convince the jury to vote for you to win. I just want to get to the end so that I could say that I did. So it would mean a lot if you took me "
Jenn:
"It's definitely something to think about. I've fought my way through this game. If the decision I make is the wrong one, then I can only blame myself. Thank you for coming to me I really appreciate it!"
Iman:
"I wish you luck in making a decision!"
Jenn decided to cast her final vote to evict for....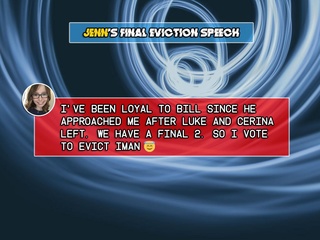 Jenn:
"I've been loyal to Bill since he approached me after Luke and Cerina left. We have a final 2. So I vote to evict Iman"
Bill:
"Thank you Jenn!"
Iman:
"Should have took me! Good luck convincing the jury. Bye guys! And make your speechs legendary"
Bill and Jenn had done it, they were both in finals.
Jenn:
"they can hate all they want. They won't get their wish of Iman winning "
Bill:
"Nope! And for all I care they can shove their votes up their asses! We don't need them or want them! As far as I'm concerned you and I already won"
Jenn:
"Hahahaha I agree! We are definitely the winners. Hahahaha yeah they'll have to live with the "worst final 2""
Bill:
"Fine by me

"
Jenn:
"Good. I don't know why they're so childish and bitter towards you and me. I'm sorry they're all so crazy."
Bill:
"I'm not even paying any attention to it tbh"
Before the jury was let loose on the final 2, here is what they had to say when they found out Iman was the last evicted and that Jenn and Bill were officially the final 2.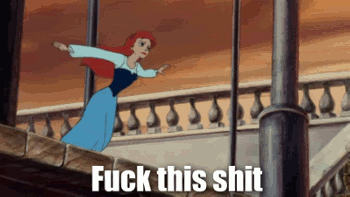 Host:
"Welcome your newest jury member, Iman"
Luke:
"DAMNIT"
Trey:
"are you kidding me"
Jala:
"ugh. Iman wyd"
Millie:
"Ughhh"
Trey:
"IMAN

(((("
Luke:
"THERE IS NOT A SINGLE WINNER IN THAT HOUSE"
Bianka:
"NOOOOOOOO"
Jala:
"You were supposed to get the win."
Luke:
"NOOOOOOOOOOOOOOOOO. NONONONONO. There we go Jenn finally made a move."
Jala:
"Atleast we can all drag Bill. Well Jenn won"
Bianka:
"Can I not vote?"
Luke:
"I wanna be petty and vote bill "
Jala:
"But her speech will still be shit"
Millie:
"LMAO"
Damola:
"



"
Iman:
"Heyy, Yes I want part of the bill dragging!"
Jala:
"I will still give Jenn a hard time"
Damola:
"Hey Iman"
Trey:
"I kinda want to vote Bill just to be petty"
Bianka:
"We'll all be like "I sadly vote for jenn""
Trey:
"Can I vote myself as a write in?"
Now let's take a look to see what happened when the final 2 were faced by the jury. Please refer to the link below.
Link:
https://www.youtube.com/watch?v=cdKzVnEkmz0&feature=youtu.be
After an intense exchange, all 9 jurors decided to cast their vote for the same person and also the first winner of Parallel Big Brother...
BY A VOTE OF 9-0, THE WINNER IS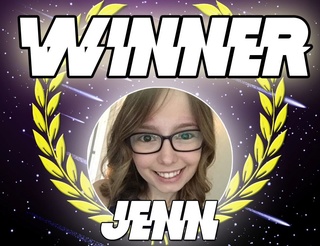 The first winner of Parallel Big Brother was officially crowned and this was a wrap. After a great season, we say, until next season on Parallel Biggggggg Brotherrrrrrr
Admin




Posts

: 109


Join date

: 2017-05-28




---
Permissions in this forum:
You
cannot
reply to topics in this forum