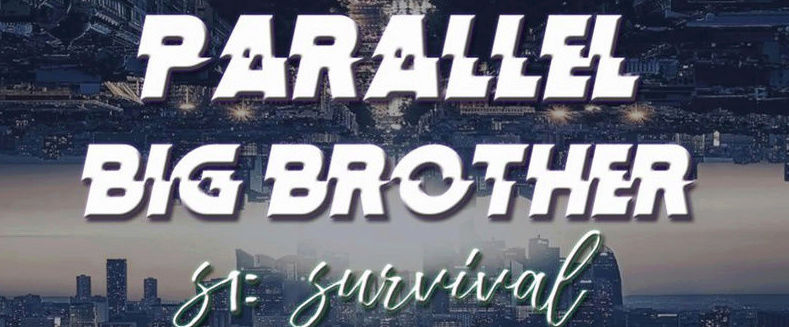 Episode #9 - SOLD!
In this parallel game of Big Brother, 22 strangers were locked up and propelled into a fantasy world like no other. While trying to survive the elements of this house and the game played within its walls, the 22 players will have to compete in grueling challenges, find trust and know when to betray. It's a ride you don't want to miss.Tonight on Parallel Big Brother, when the house gets tempted with mystery boxes, how will they react? Will it become a game changer?
Time for the next Head of Household challenge. This time they would get a chance to win a bit more than the Head of Household title.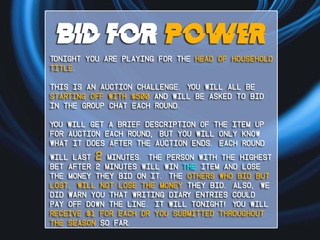 Trey:
"this sounds fun"
Iman:
"Can I win my college tuition?"
Host:
"Houseguest,
Before we get to the HOH we have an announcement"
Luke:
"Jury?"
Host:
"As previously stated the first day of the game, if you failed to vote twice, you were expelled. We of course did not want to reach that point with anyone, but we have. Victoria, I'm very sorry but you have been expelled from Parallel Big Brother"
Luke:
"Oh shit! Didn't see that coming"
Jenn:
"Omg"
Iman:
"Oh wow"
Host:
"We don't do it with glee in our hearts, it's not something we wanted to do but we put the rules in place and can't bend them. Now, about the Head of Household challenge, here's a couple things"
Kathy:
"Like Survivor - they have an auction and you bid - only in this one you don't really know what you are bidding on"
Iman:
"Will the prize you receive be told to you in private or publicly"
Jo:
"Sounds like fun woo"
Syd:
"But how do u win hoh ?"
Host:
"- Luke, you are eligible to play but we have something in place so you can't win the HOH
- Each round you will be presented with a box that has a small clue on it, you then have 2 minutes from the time the box gets tweeted out to bid in this chat.
- Private"
Luke:
"BTW CONGRATS GUYS WE MADE IT TO DAY TEN!!!(well technically I'm still on day 7 or 8 or something but YOU GUYS HAVE BEEN HERE FOR 10 DAYS!!)"
Kathy:
"And will one of the prizes be HOH?"
Jala:
"how do you decide the winner?"
Luke:
"We bid here?"
Host:
"The highest bid at the end of the 2 minutes. I have my stop watch ready. Let me post how much money everyone has to start off"
Luke:
"And how many rounds are there?"
Jala:
"I meant. how do you decide HOH?"
Host:
"Post here. One of the prizes will be HoH"
Trey = $513
Luke = $545
Syd = $505
Millie = $524
Kathy = $522
Damola = $520
Bill = $505
Jenn = $512
Iman = $514
Jala = $516
Jo = $500
Kathy:
"ROFLMAO - I talk alot"
Trey:
"dang Luke"
Luke:
"Lmao I was out and came back I had a lot to stress about

"
Host:
"You will not be told how many items are up for grabs"
Jo:
"Lmfao I've made no entries"
Syd:
"coming in strong with my 5 drs"
Kathy:
"But if you got points for the length of them I'd be good....lol"
Trey:
"jo and syd are the dr queens"
Syd:
"ahaha, to be fair my 5 drs were all a novel length each. I tend to ramble"
Host:
"Alright 60 seconds and the first box will be up for grabs"
The challenge now underway, here's a list of what everyone won.
Kathy won a Veto Nullifyer
Bill won a Diamond Power of Veto
Iman won a Platinum Power of Veto
Millie won Immunity for the round
Trey won a double vote
Luke won a Veto pass
Jenn won HOH
Damole won a challenge advantage
Jala won a picture of the Host's lunch
Syd won a hand drawn profile picture from the Hosts
Iman walks in the Diary Room

So what I have learnt from this comp is that I need to write more DRs lol
Damola:
"Congratulations jenn"
Luke:
"Congrats Jenn!!!"
Syd:
"congrats!"
Trey:
"congrats Jenn!"
Kathy:
"Wtg Jenn!"
Jenn:
"Omg I'm nervous. Thanks everyone!"
Trey walks in the Diary Room

so Jenn of all people won HOH this week. JENN. I'm 100% I'm going to be nominated straight away, and if not, I'm going to be a replacement nominee. Her and Luke might be working together, and if she doesn't nom him, for obvious reasons, my assumptions will be brought forward. Im gonna do wahatever it takes to not be nominated this week, but that means talking to Jenn first. If I get nominated, I'm going to fight so hard to win that POV. if I don't win that veto, my ass will be the next casualty of the Parallel BB house.
Jala walks in the Diary Room

So far throwing the HOH comps because of how much I've been playing the middle between Luke and The savage Seven alliance has worked in my benefit. I have yet to be nominated and as long as Luke goes on Jenn's HOH I should be golden.
Before Jenn could post her nominations, she was advised that someone had won immunity for the week and that person was.....Millie.
Luke:
"Yay good job Millie!"
Iman:
"Congrats to you both!!"
Kathy:
"Congrats Millie!"
Damola:
"Congrats Millie"
Millie:
"Oh wow lolol Thanks guys! and Congrats Jenn!!"
Luke walks in the Diary Room

I feel pretty alone now... I liked Victoria and trusted her and she's gone, diaper and messy alliances didn't vote out bill like I had asked... this is just proving what I had previously said. I can't win but I can at least make an impact!! Since Jenn wants Millie out and she's safe, she'll probs nominate Jala and me since I think she knows we r close to her
Iman and Trey went to the hot tub and talked about the auction a little bit.
Iman:
"Hey, did you think it was kinda weird how jala fought so hard to take that win away from me? That's the one thing I regret, not fighting for it"
Trey:
"which round was that?"
Iman:
"The lunch box one. It was like so aggressive."
Trey:
"That's weird"
Iman:
"I get it that she wants to win but double guessing the decision and fighting that hard is sketchy. And then Millie backed her up which kinda makes me think they're together"
Trey:
"oh I'm 100% they're together"
Iman:
"I love how I just complained to you and then I got the diamond pov. I know it's obvious I just don't know why I didn't catch it sooner. You think Luke is with them?"
Trey:
"that's tricky bc I don't if he is or isn't"
Iman:
"Yo don't tell anyone about the pov though! I trust you"
Trey:
"I would never do that. and I trust you too"
Iman:
"Awesome"
Jenn and Bill took some time to rejoice in all the prizes their side got during the auction.
Bill:
"That diamond pov is huge!"
Jenn:
"That is amazing! So happy you got it

"
Bill:
"I would say a very good night for us! Congrats once again on the hoh. Happy for you"
Jenn:
"Definitely a good night! Thank you

I'm happy you got an awesome prize too. It'll come in handy in the next couple days!"
Bill:
"Definitely! And don't let Luke bother you. Okay?"
Jenn:
"I won't! Thanks

"
Bill:
"Good

"
Jenn:
"How's your day?

"
Bill:
"Stressful. But nothing I'm not used to. Thanks for asking though.

How's yours?"
Jenn:
"You're welcome. I'm sorry to hear it's stressful! Mines not too bad. Your power you won is awesome. Even if someone who's against us wins HOH next, you can take someone off and put up one of their people. That's so exciting!"
Bill:
"I think so too! And Kathy has the power to keep someone from playing in veto. Really an awesome night for us."
Jenn:
"It can be anyone too correct? I don't think she'll need to use it tonight, but use it for the next pov. I would love for us to make it to final 6 together, but that's where it gets intense"
Bill:
"I think so but I'm not entirely sure. Yeah we're set up pretty good for a while, especially if we can win another hoh or two. That would be very intense but also very rewarding. And at that point I honestly wouldn't care who won. I'd be rooting for all of us"
Jenn:
"We are. If we can win the next hoh then we're almost there. Either way I think it'll be easy for us to get down to final 6. I agree. I'm rooting for us all as well. Of course I think we'd all love to win, but I'd be happy with whatever the outcome'"
Bill:
"Me too

"
Jenn:
"I don't want the others winning though, just our group haha"
Bill:
"haha Of course! And if we can get Luke out next I like our chances"
Luke knew he was probably going up and he was not happy at all.
Luke:
"Ok Jenn just told me I'm going up"
Jala:
"Really? She messaged you quickkkkk"
Luke:
"Even after I saved her in the TE. If I'm up will u guys honestly save me she said everybody's pushing for me. Idk what's going on but could u try to get bill nominated? He's tryna get me up and it sounds like he's the only person pushing for me. I got a Veto ticket so I can play even if I'm not picked Wbu Jala. Plz talk to Jenn guys the silence is freaking me out"
Jala:
"That's a good box"
Luke:
"Meh. It's not helpful since I'll be going out this week if I don't win the POV"
Jala:
"But Jenn doesn't really talk to me so I feel like it'd be sketch for me to push"
Luke:
"I'm going home if I'm up after the POV. And there's a good chance I won't win the POV"
Jala:
"You've been winning a lot of comps lately though so there's def a good chance!"
Luke:
"I didn't even want that Veto it was literally an accident.My past three wins have been all luck it was a damn lucky guess each and every time"
Jala:
"Really?"
Luke:
"No I didn't want it!"
Millie:
"You've been doing good in comps lately I'm sure u can do good this time too!"
Luke:
"Ya guys r killing me rn"
Jala:
"How??"
Millie:
"I don't really talk to Jenn either. Did she say why she's putting you up?"
Luke:
"Fuck her"
Later on, Jenn proceeded to nominate Luke and Trey for eviction.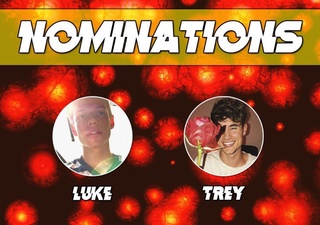 Luke:
"The thrill of the block. I'm back baby. I've missed u!! Gl Trey!!

. gl Luke!"
Damola walks in the Diary Room

Hope Luke wins tonight. I'm trying to throw comps to him cause I trust him and I don't want the target on my back to get bigger. Jenn told me she nommed Luke and trey but I might get blindsided and get nommed initially. Or I might get backdoored
Jenn walks in the Diary Room

I hope I made the right decision in nominating Luke and Trey. These boxes are scary. I want my target going home!!!! I feel safe in the house, but on the other hand I'm scared that everyone's gonna come after me. I just hope Luke doesn't expose me, AGAIN. I can almost see the end. I hope I can make it to F2! If Andrew was still in the game, I wouldn't be making this final 2 with Bill. But, I do trust Bill, and I do intend on taking him to Final 2.
Jenn was making some eggs in the kitchen when Bill walked in and sat at the counter.
Jenn:
"That'll be exciting! I can't believe we're down to 10 already. Or are we down to 11 lol if Luke doesn't win POV tonight he is gone for sure."
Bill:
"We're at 11 right now with Victoria being expelled. 10 after Luke gets evicted hopefully! I have to use that golden pov before final 8 so if we don't win next hoh I'll definitely be using it next round"
Jenn:
"We're so close! Yeah that's a good idea. If we don't win use it for sure. Let's hope we do, but even if we don't we control this persons hoh..."
Bill:
"Well now that we've made it this far and appear to be in a really good spot at the moment there's gonna come a time when we're gonna have to start cutting our own. And I'd like to have that someone with me I can count on till the end. Interested in a final two with me? I know I suck at comps but I'll keep trying my best and hopefully I'll get lucky one of these times haha"
Jenn:
"100%. I trust you the most in this game and would love to go to final 2 with you. I think we're in a good spot too but there will be a time when we have to go for our own. It sucks, but it will happen. You don't suck at comps! The comps are SO hard lol I lucked out with this HOH but I think we have a better chance at winning comps when Luke/Trey and Damola are out of the game."
Bill:
"Awesome! Thank you. And honestly I trust you the most too. I do trust Kathy as well but she's way too high strung for my liking and tends to overthink everything. And sometimes says things before thinking. And even though last night helped ease the concern somewhat I'm having major trust issues with Jala, Millie and Syd right now. I agree. If we can somehow eliminate those three next we'll be golden!"
Jenn:
"You're welcome! I'm excited! I do trust Kathy as well. I can see that. I think it'll be good for us to keep her around, at least until final 3 since we do know where her head is at. I am too. Once we get down to the 6 we have to win and nominate them. Millie has to be the first one to go. Syd I feel like is the least threatening out of the 3 since sometimes she's not active. But let's hope they're not weary of us. Once we're down to us 6 it should be easier for us to win. We haven't missed any competitions and we always try. So hopefully that pays off for us where it comes to that."
Bill:
"Couldn't agree more. Kathy would definitely work with us and Millie would need to be the first to go. But let's just worry about getting to final six together first

"
Luke walks in the Diary Room

Fuck Jenn I kept my fucking word and saved her ass. If it wasn't for me she would've left in the TE. I feel like the only person playing the game like a game not doing what everybody else says and making big moves. My only hope of staying is if it's one of those Veto comps where the answers can be sent to me early by Damola or something bc she's the most trustworthy person here
The Veto players were Jenn, Trey, Luke, Damola, Kathy and Millie.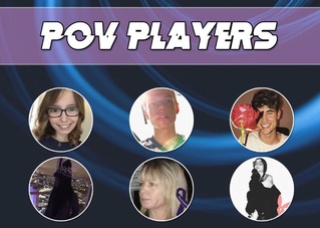 Iman walks in the Diary Room

This is such a difficult position to be in. With 2 strong allies on the block together. Millie is a huge threat. She needs to go. But if I use the pov to take them off there's no guarantee that Millie will be the replacement. Additionally, I will have broken trust with Jenn who will now come after me. But on the other hand I would have kept 2 people who are able to win competitions and get me further. but then again I could use this at final eight or nine to save myself. This is giving me so much stress and I have had it for 10 minutes. I'll just see how the pov goes.


*Iman goes to walk out but comes back*


Ugh I forgot freaking Millie won the immunity. So what's the point of using it. I'm like 80% sure Damola is working with Millie and Jala. 3 people who will take each other to the end. I'm becoming too crazy, I should go to sleep.
Jenn walks in the Diary Room

Let's hope Kathy, Millie or I win this POV tonight. My noms need to stay the same!

I honestly don't know if Millie will try to win though. It might not be a good move for her game.

Luke walks in the Diary Room

've kinda decided I'm not rly gonna be talking to anybody for a while. I feel like I can't trust anybody and if I don't win tonight, I'm leaving. So this Veto is big. And I want to personally be the one to get Jenn out like I had originally wanted. It was SO stupid to keep Jenn and evict Sara
It was now time for the Power of Veto competition. Please visit the link below to watch it happen live.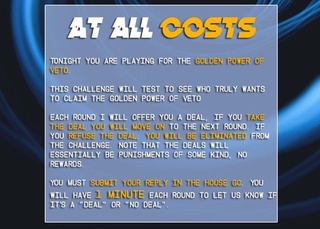 PoV Challenge:
https://youtu.be/tyWJjC0bXgQ
Luke was the victorious Power of Veto winner.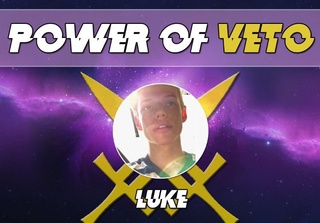 Trey:
"congrats Luke"
Jala:
"Congrats !"
Jo:
"Congrats Luke!"
Jenn:
"Congrats Luke!"
Kathy:
"Congrats Luke...lol...it kept auto correcting to Lime. In the slammer again eh?"
Luke used it on himself and Jenn put Damola on the block in his place.
Trey:
"gl damola!"
Damola:
"gl trey"
Jenn walks in the Diary Room

I wonder if people think that I'm apart of #teamassholes? Or am I really that good at hiding my close connection to Andrew? I also now realize how important it is to post in the DR. I just feel so weird typing out my own thoughts haha
Bill went up to HOH Jenn to see what she wanted for this vote.
Jenn:
"What do you think about the vote?"
Bill:
"I'm kinda liking the idea of taking out Damola since neither Luke nor Trey can compete in hoh. And if by chance someone else wins and puts two of us up I'll use my golden pov"
Jenn:
"I do like the idea of taking out Damola. I'm just wondering why Jala switched so quickly because last night she didn't want that. Yeah I think we're good for next week. If we're up the golden pov will be awesome."
Bill:
"Just trying to figure the math in my head... we take out Damola leaving 10. Worst case scenario, one of us on the block next round and you can't vote. That still leaves us with 4 out of 6 votes so we should be good. And we can only hope that Millie is smart and realizes that we have the numbers right now over any other alliance she's in so hopefully she stays true to us till final six"
Jenn:
"I think we'll be good. I think she will, but she's not gonna work to help us. That's the shitty thing. I think she'll vote with us but she knows she won't be targeted if jo/Iman win HOH"
Iman walks in the Diary Room

I feel so horrible for lying to Damola about considering her offer! but if I tell her I evicted her and she ends up staying that aint good. lol what do I care, I have a secret veto I can use on myself. I laugh that she says shes by herself though. I'm like 70% sure shes with Millie. Maybe I'm hyping up Millie more than I think and the real thread is Jenn.... Nahhh someone who has successfully avoided eviction twice and has then remained under the radar is a threat. If anything, a duo should be broken up (millie+jala)
Even with all the efforts, Damola was evicted 6-0. (Trey used his vote nullifier on Bill)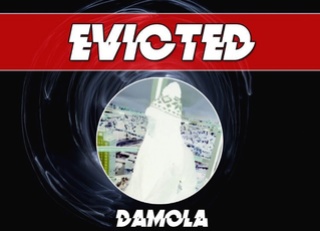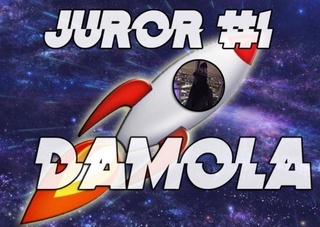 Damola:
"I made jury!!"
Trey:
"bye damola

"
Jenn:
"See you Damola"
Trey:
"congrats on jury!"
Damola:
"Goodluck guys!!"
Kathy:
"Congrats on Jury Damola. Take care"
Jala:
"Oh I didn't realize we got jury"
Luke:
"Awe shit the game begins"
Jo:
"Congrats guys!"
Jenn:
"I'm happy for all of us!!! Jury"
Iman:
"We made jury!"
The lines were drawn clearly in the sand for most, but there were still a few snakes lurking in the house garden. Would one of them come out and bite any time soon? Find out next time on on Parallel Biggggggg Brotherrrrrrr
Damola's Aftershow Interview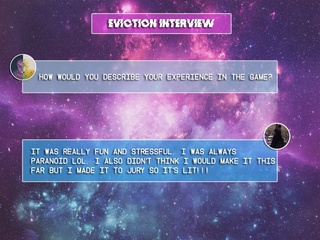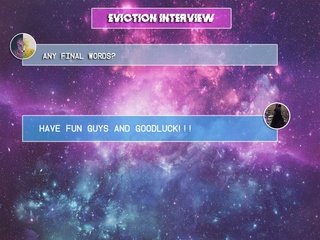 Admin




Posts

: 109


Join date

: 2017-05-28




---
Permissions in this forum:
You
cannot
reply to topics in this forum