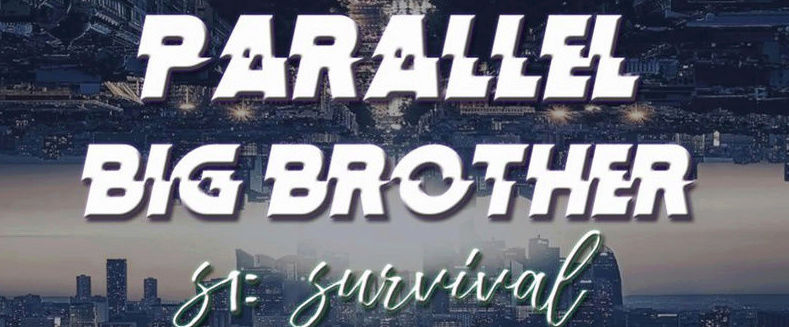 Episode #7 - Three's Company
In this parallel game of Big Brother, 22 strangers were locked up and propelled into a fantasy world like no other. While trying to survive the elements of this house and the game played within its walls, the 22 players will have to compete in grueling challenges, find trust and know when to betray. It's a ride you don't want to miss.Tonight on Parallel Big Brother, the house is shaken at its core when BB announces a Triple Eviction. Watch and see who falls victim to this fast paced evening.
Iman walks in the Diary Room

Honestly I don't even care anymore. No one has spoke to me and I tried speaking to people but that didn't really work out. No one really trusts me and I'm not sure how to gain their trust. They better not come crying to me when I win HoH and put their asses on the block
Millie walks in the Diary Room

Why do HGs always have my name in their mouth when they leave. I guess my name is that cute
Andrew and Jenn cheered at him staying this last round.
Andrew:
"IM SAFEEEE OMGGGGGGG"
Jenn:
"SO HAPPY! I wonder who the 4 were.."
Andrew:
"Im not sure. Maybe Iman, Trey.... I think maybe bill and Luke voted against me too even though they said they didn't. But I have no idea."
Jenn:
"Yeah, I have no idea either. Maybe Taylor? But I don't know. Bill could've easily voted against you but he seemed adamant on keeping you but it's hard to say haha."
Andrew:
"I wish she would have exposed some people though... Seems like the only people who expose anyone are the people who we go against"
Jenn:
"I wish she would have too... Hahahaha yeah the only people who exposed anyone has not worked in our favour"
Iman walks in the Diary Room

Wait no what is wrong with me. I am the Godfrey of this season. I can sleep through the whole thing until I'm put on the block and Then i can fight
Both Andrew and Sara found themselves alone around the pool area.
Sara:
"Let's start some drama. I'm bored

"
Andrew:
"OMG with who???

"
Sara:
"Jenn?"
Andrew:
"Why though? Lol plus shouldn't we wait until after someone comes back and HOH is decided."
Sara:
"Honestly i have no reason and you're right I'm just bored."
Andrew:
"




how would you start drama with her?"
Sara:
""Hey Jenn, your game isn't as good as mine" (I'm jking)"
Andrew:
"



omg"
Sara:
"I keep forgetting that you can't hear the sarcasm in my messages

sometimes I come off as such a rude person."
Andrew:
"I do too don't worry lol"
Andrew wastes no time to go tell Jenn about this.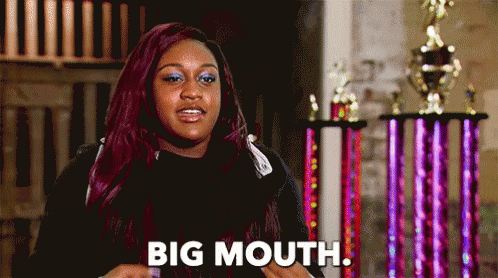 Andrew:
"Okay, yeah. Sara just messaged me and said she's bored and she wants to start drama. I asked with who and she said you. You NEED to win HOH and we need to get her out."
Jenn:
"I haven't done any of them except the first one yet. Lol does this girl really have nothing better to do? I'm gonna take that bitch down"
Andrew:
"I don't see what her big issue is.."
Jenn:
"I don't either. What did I do? Lol see what info you can get from her. I know you will

"
Andrew:
"Maybe she knows we are close and she's trying to create space, idk"
Jenn:
"Space between who? Me and you? Or? I don't know if she really knows. But if they don't know, they're stupid"
Andrew:
"Yeah me and you. They really are

we are MESSY lmao"
Jenn:
"Hahahaha well I know that's not gonna happen. I've never released any information on you. So she has nothing. We are SO MESSY holy fuck. I thought we'd be better undercover people. Is she gonna message me or what?"
Andrew:
"Maybe we are actually good at hiding it, but we are just paranoid... Lol. When she said your name I just asked why and said we should probably wait until after the HOH to do anything lol"
After losing Bianka, Luke decided to go grow his garden and plant some seeds of doubt.
Luke:
"Hey js Jenn wants Millie out"
Jala:
"That doesn't surprise me lol didn't she always? What makes you say that though"
Luke:
"*shows her a conversation between Bianka and Jenn regarding Millie.*"
Jala:
"Wowza. She is the reason Millie got nominated? Oh wait she was pushing for Millie to be evicted. So I'm assuming she voted out Millie?"
Luke:
"Idrk but yeah I guess so"
Jala:
"Bianka should've spilled to Millie !"
Luke:
"I think ur talking about stuff that happened while I was gone. She thought she was already gone she lost hope pretty quick:/"
Jala:
"That would've definitely set up a Millie vs Jenn"
Luke:
"IK"
Jala:
"Jenn is a snake. She targets everyone"
Luke:
"She said that's what she was hoping for And I.K."
Jala:
"She thinks she's slick

"
Luke:
"I want this HOH so I can get her out"
Jala:
"I 100% would put her up

. Would your noms be Andrew and Jenn still ? Are those two even together or just Bc you feel like they're both snakes?"
Luke:
"Lmao Idk maybe They were in ur and my alliance so I don't trust them and bc if they they're probs together"
Jala:
"Jenn is with everyone probs

Do you think a nom of Jenn and Sara would be good or bad? Is it okay if I message Millie about Jenn that way if she wins HOH me and you are good?"
Luke:
"Yes totally!! And the thing is, I feel like Sara could trust me if Jenn and Andrew go which is an extra number for us. Andrew and Sara would be better but honestly idrc as long as it's not us"
Iman walks in the Diary Room

Nope not winning HoH. Had a temporary lapse of judgement. I'm a really competitive person so purposely not winning HoH is really hard. I'm not on anyone's radar. Why would I be when they don't know I exist?
The night was young, we had just lost Bianka, but the parallels were about to be shook because today was a triple eviction.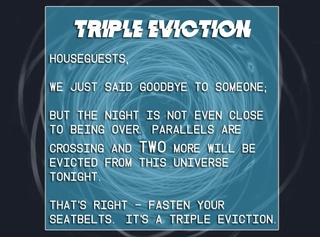 Syd:
"Sure you have to go make things difficult lol"
Jenn:
"So the first one is counted as bianka right?"
Millie:
"wth"
Luke:
"Holy shit I just got outta the shower"
Host:
"Houseguests, here is some additional information for this Triple Eviction, so please pay attention. Bianka was the first person evicted which means 2 more will be leaving this round. At 10:00 pm EST we will play a very fast HOH challenge (it will last 5 minutes). Once the HOH is crowned, they will have 15 minutes to send their nominations to the DR and they must nominate THREE people for eviction. Everyone will play for the Power of Veto except the HOH, they will not be able to play. The Power of Veto challenge will last 10 minutes. The Veto winner will have 10 minutes to send their ceremony to the DR. After the Power of Veto ceremony, everyone will have 12 hours to vote for the person THEY WANT TO KEEP. out of the 3 nominees. If the vote ties, the HOH will break the tie between those tied. So let's say person A gets 2 votes, person B gets 4 votes and person C gets 3 votes, this means person B will stay and person A&C will both leave."
Luke:
"Yowza"
Host:
"Take these next 38 minutes to get your shit together because we will not be patient with nominations

"
Andrew:
"

"
Millie:
"


"
Trey:
"hmmm"
Luke:
"Gl everybody!!"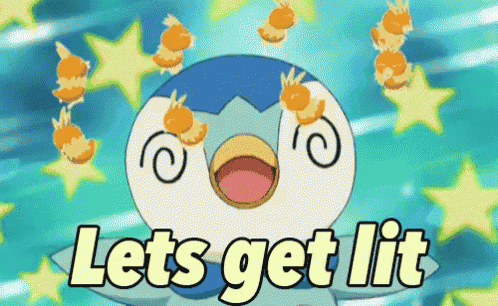 Millie and Andrew crossed paths while getting ready in a rush for the Head of Household challenge.
Andrew:
"I think Bianka called you out in her goodbye speech... but it doesn't change anything. I'm still hoping we both survive the triple tonight!"
Millie:
"If so I dont get why she would say my name? Makes no sense. I hope we both stay too"
Andrew:
"I swear I think most people who get evicted all seem bitter so far"
Millie:
"Literally

Idk why but it makes sense too"
Andrew:
"Yeah lol"
Andrew made sure to have some alone time with Jenn before the first challenge of the night.
Andrew:
"Fuck. Triple eviction. We have to win both HOHs tonight haha"
Jenn:
"IM PUMPED FOR IT. I think Sara needs to go but I don't know who to put her up against to ensure she goes"
Andrew:
"I'm thinking about going for Iman and Luke. Luke needs to walk back out and I have no clue where Iman stands. Maybe even Bill. I probably wouldn't nominate Luke initially though."
Jenn:
"I'd so want to nom Millie, jala and Sara. That would be amazing. Then they'd all have to fight against each other. But I don't think I'd last long if I did that."
Andrew:
"I was just thinking the same thing but I would probably sub Sara for Syd since I don't talk to her at all. We have to make a big move sometime, ya know..."
Jenn:
"I'll do it if I win. You just have to win POV. I'm getting my notes ready. I'm okay with leaving Luke around if I could get Millie and Jala out"
Jenn:
"Same


yeah that's actually a good idea. Syd hasn't done anything against me and damola nommed me yesterday... lol. Maybe not going for Luke might build a little trust."
Andrew:
"Actually, how can we ensure both Millie and Jala go? There is still so many HG that it might not be possible in a short amount of time... I might end up nominating Iman, Trey, and someone else"
Jenn:
"Bill always brings up your name. It drives me. Lol"
Andrew:
"To leave?? Lmao"
Jenn:
"lol yeah. Nom him if you can. I'm tired of him throwing your name out"
Andrew:
"We might just have to wait to see if we win and who messages us and go from there, but if no one does, then we have plans ready. Do you think it would be smart to try and make a deal with Luke? I could tell him he is the only one I'm making a deal with for the triple."
Jenn:
"True. Go from there. If I win, I won't nominate Bill but I may nominate Sara instead. I don't know. I thought about it too but then I thought what if he puts you up because of it."
Andrew:
"Yeah I just thought about that. I think I'll just go with it and if he comes for us, we need to win veto."
Jenn:
"We do. I'm so scared. Holy crap. There's never been a greater time that we had to win."
Andrew:
"I know! I'm actually glad we didn't win the last one."
Jenn:
"Me too. I'm so glad. If we don't win this one, hopefully someone in my alliance who won't nominate us will. I can't see Millie wanting to win"
Andrew:
"Me either. She's with too many people."
Jenn:
"That's why it'd be a good time to get her out, but she'd probably end up staying. We'll have to expose her somehow."
Jenn walks in the Diary Room

Sara is a petty bitch. Watch out girl, I'm coming for you. How is Sara gonna expose me, without exposing herself? She makes no sense
The Head of Household challenge was underway. Everyone was scrambling to taste the rainbow and claim the title in this important round.
Luke:
"#stressful"
Trey:
"omg"
The announcement was made and Trey was the new Head of Household. He only had minutes to make his nominations.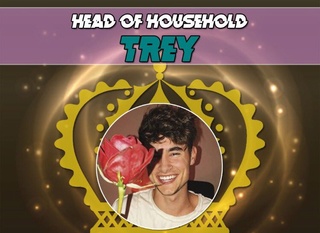 Luke:
"Congrats Trey!"
Damola:
"Congratulations trey"
Trey:
"OMG"
Andrew:
"Congrats!"
Jenn:
"Congrats trey!"
Millie:
"Congrats Trey!"
Bill:
"Congrats Trey"
Trey:
"thanks you guys

"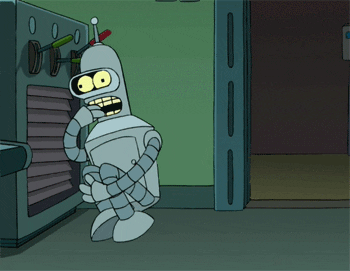 Jenn and Andrew knew they were in hot waters with Trey as the HOH.
Andrew:
"Should we message trey? We are fucked though lmao. I haven't spoken one word to trey and I'm sure he's with Luke."
Jenn:
"Lol fuckkkkk... I hope we're not up together. If I'm up try to win POV and take me off. I'll do the same"
Andrew:
"I'm not going to message him because it just looks shitty, but I hope he goes for Millie and Jala. I will definitely take you off if I win and I'm not already nominated!"
Jenn:
"Yeah, agreed. I hope he does too. I hope he was with bianka and he nominates them. Thanks

. Apparently he mentioned Bill's name to Syd, but Syd said Bill? bill who? I swear if he puts me up instead of Bill I'll be pissed"
Andrew:
"



put up bill!!!! If he does, then maybe Bianka believed me when I flaked about bill and Millie and he puts them up!!!"
Jenn:
"Hahaha maybe! Because bianka and trey were working together!"
Andrew:
"Yep!!and I didn't mention you or Syd in what I told Bianka. I said bill, Millie, Kathy and someone else I think."
Jenn:
"I know you wouldn't mention me. Or I hope you wouldn't haha hopefully bill and Millie go up. Holy f, Why am I so nervous? If I'm leaving im gonna expose"
Andrew:
"Just don't expose anything with me included!! Lol"
Jenn:
"I wouldn't do that!!! Only exposing Millie. Or maybe I won't idk. I'll expose Millie to Sara unless Sara already knows about Millie working with us"
Jala confided in some of her allies that she was not super comfortable with Trey as HOH.
Jala:
"I don't even talk to him. I hope he doesn't put me up"
Luke:
"I'll try talking to him to see what he's thinking"
Jala:
"I feel like everyone wants Jenn and Andrew the whole thing is who's going to be the third up there "
Millie:
"I don't talk to him either ugh"
Jala:
"What's a good name for us 3. It needs to be like a savage name. The Messy Bunch

"
Luke:
"LOL TRU."
Millie:
"opp I was thinking team petty

"
Luke:
"Boom The Messy Bunch"
A few minutes had passed and Trey placed his nominations.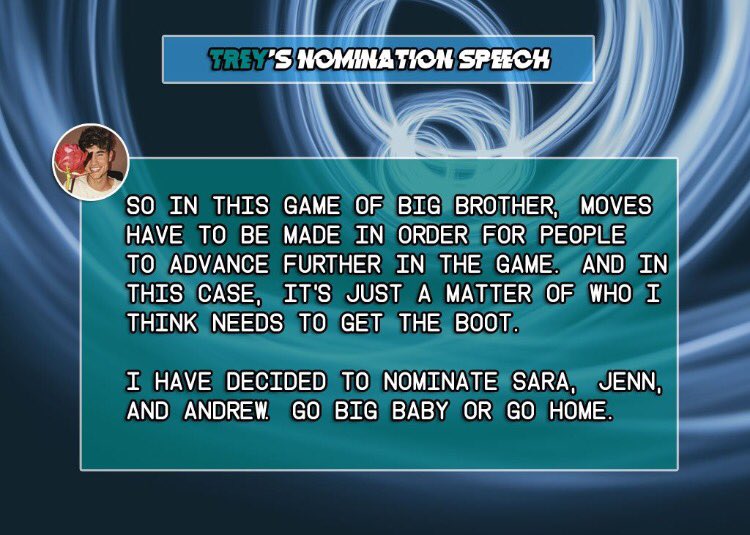 Andrew:
"Nice noms btw Luke"
Trey:
"hmmm plot twist"
Andrew:
"No plot twist"
Luke:
"I didn't make him do anything Trey is his own player and it doesn't look like my name is on the HOH post"
Trey:
"I've actually nominated you three on my own"
Luke:
"Surprise"
Trey:
"#shocker"
Andrew:
"But we all know. It's okay."
Luke:
"But I wish I could take credit"
Trey:
"I mean act like I'm Luke's puppet that's okay. But in reality I'm not."
Andrew:
"Okay

"
Trey:
"I'm playing my own game and when y'all were exposed, I took a jab!"
Andrew:
"Lmao. Luke I didn't even evict you."
Trey:
"So good luck if you're still on the block"
Andrew:
"Thanks!"
Trey:
"But it'll be heartbreaking since y'all run the house "
Andrew:
"Run the house




"
Luke:
"Other sources say otherwise If u really didn't I feel like you would've come to me and talked about it rather than giving up on a number in this game which is what keeps u alive here"
Andrew:
"No one gives me information!!!! When you admit to talking to 3/4 of the house maybe I don't really wan type on my side?"
Trey:
"When all goodbye messages point to one of you three >>>>>>"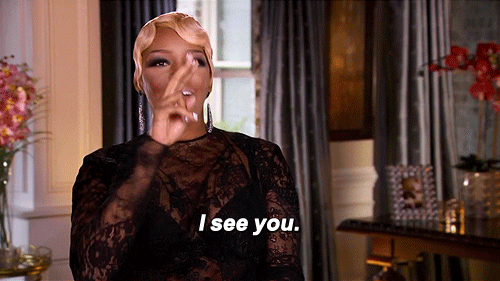 Trey walks in the Diary Room

SO WOW. My first Head of Household win and I'm ecstatic. I did what I've planned on doing and now it's working in my favor. Two threats are going home leaving one more threat left for next week. Hopefully one of my allies win HOH next week so I can be safe. If not, veto is my only friend. Also, Luke is a really huge threat as well. If I have some sort of power he could become a potential backdoor target. He's good, but he won't out mist me. I mean I've caught on to him. He tried to get info from me one day and I never gave it to him. I've been weary of him, and if he knows I have been suspicious, that can be crazy.
Luke could tell Sara was not happy so he decided to go talk to her.
Sara:
"Omg I was sleeping and I wake up on the block"
Luke:
"Sry i want u to stay but I needed to make sure they go. I don't trust them and can't have them here"
Sara:
"Yeah I get it don't work. But do I have your vote to stay? Just be real with me homie."
Luke:
"Yes you do. Lmao after what just went down how could u think otherwise."
Sara:
"Thank you so much Luke! You're safe in my books. If you have my back I have your I'm 100% a loyal player."
Luke:
"I do trust me I like u but not them I couldn't deal with them"
Sara:
"So they were run by you and I'm just a pawn? I don't even talk to Jenn after everything went down I cut her off."
Luke:
"Nah I actually didn't have anything to do with it I gave my two cents and then backed off bc I didn't want to get joked but we talked before I left remember so yea I guess he trusted me. Lol well at least now u shouldn't have to worry about her"
The Messy Bunch were in the yard talking before the Veto.
Luke:
"HE WAS SUSSING ME OUT SO HARD. We gotta win Veto to make sure noms stay the same"
Jala:
"SARA JENN AND ANDREW. Iconic nominations. We have to win veto and keep noms the same"
Luke:
"YES"
Jala:
"Damn we just named ourselves the messy bunch and Luke got messy QUICK"
The host broke up this little party because it was Veto time.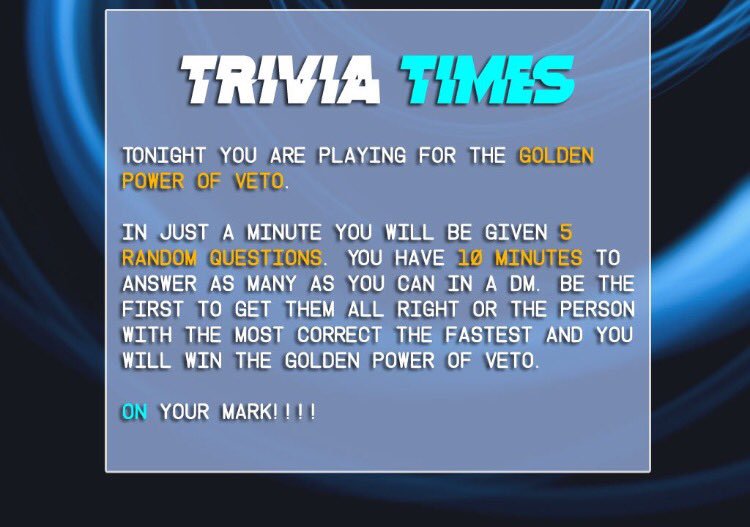 And now to announce the veto winner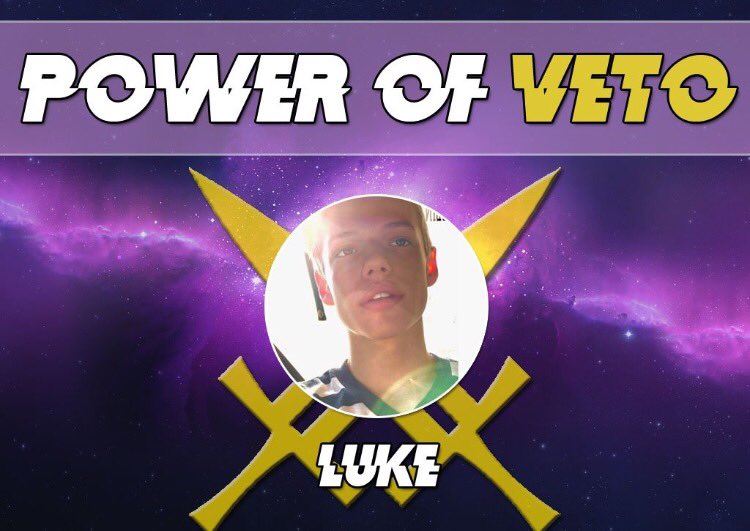 Luke:
"I don't even need to think I'm not using it im honored tho"
Trey:
"congrats Luke"
Andrew:
"No hard feelings tho man. It's all a game."
Sara:
"Good job on the Veto win Luke!!!"
Luke:
"Thanks! (And yes thanks for acknowledging it nothing personal here

)"
Bill:
"Good job Luke. Congrats"
Andrew:
"Never personal!"
Damola:
"Congratulations Luke"
Trey:
""go big or go home""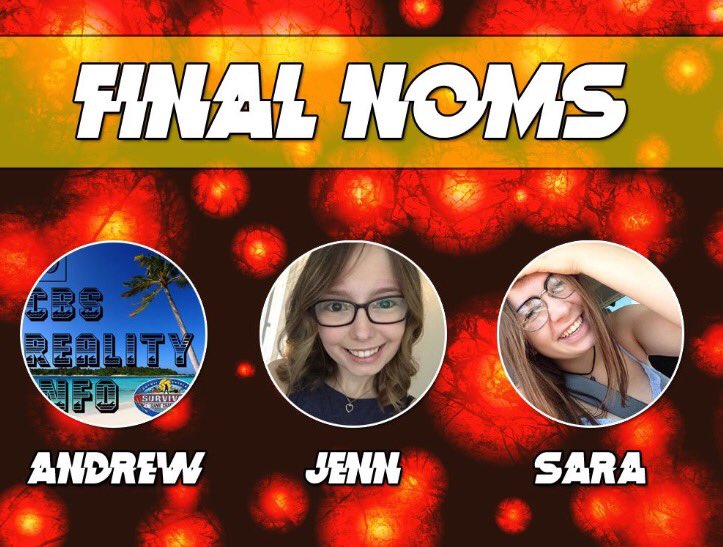 Now the nominations were set in stone, it was time to scramble or accept your fate.
Andrew:
"It was fun guys! No hard feelings and May the best person win this fucked up game!"
Sara:
"I am having so much fun playing! I really don't want to go; but in the famous words of Ika Wong go with your gut!"
Andrew:
"(Fucked up is a compliment btw)"
Jala and Millie find Luke to give him a big hug for his win.
Jala:
"AND LUKE WON VETO. A KING"
Luke:
"I SPILLED BEANS. SO MANY BEANS. ALL OVER GAH WHAT A MESS."
Millie:
"I died


Luke living up to the GC name"
Jala:
"SO proud. we will live it up to it too soon enough. SO whats the plan guyss?"
Luke:
"What r u guys thinking"
Jala:
"You wanted Jenn adn Andrew gone right?"
Luke:
"I'm all for it"
Jala:
"Its either Jenn and Andrew go. Or Sara and Andrew. There is no way anyone votes for Andrew to stay. Did anyone else agree to vote out Jenn?"
Luke:
"Here's what just made me second guess, Jenn send me pics of my and Sara's convo saying yes let's get Andrew out and turns out Sara sent it to Andrew, so Sara leaked stuff and while Jenn is also a snake, she can't, and hasn't, won any comps and hasn't leaked stuff (I don't honk at least). And apparently Jenn has votes so it looks like the general public is saying Sara and Andrew"
Jala:
"Yeah that is a good point. Who is saying Jenn has the votes though. I thought a lot of people want Jenn out"
Millie:
"Oh wow Sara is a snake"
Luke:
"Yes, They all snakey"
Jala:
"I am so confused when people started wanting to save Jenn. Like did anyone specifically push to save her?"
Luke:
"Idek if ppl wanted her out in the first place all ik is I did and apparently trey did"
Jala:
"oh okay so then since Sara is a snake too we should just go with the majority. and not put targets on us"
Luke:
"I think it's smart"
Jala:
"Sounds good to me"
Millie:
"Sounds go to me too"
Elsewhere, Andrew doesn't want to just lay there and die so he goes to see Millie in hopes she can help him out with the votes.
Andrew:
"I know you're probably going to save either Jenn or Sara, but if you want to shake things up and save me that would be cool too

either way, no hard feelings. You have probably impressed me the most with your game and I promise I won't "expose" anything that I know."
Millie:
"LOL Are u trying to threaten me?"
Andrew:
"Not at all!!!! I'm merely saying that I'm impressed. That's seriously all. I'm not vengeful."
Millie:
"But it's really a toss up. you can plead your case if you'd like. And okay just making sure

"
Andrew:
"Honestly, I would, but I feel no one else would vote to save me. I'm pretty sure with Luke and Cerina both "exposing" me, I'm as good as gone. I've enjoyed playing with you though! Have fun and good luck with the rest of the game!"
Now he wanted to go talk with Jo to secure her vote.
Andrew:
"Hey Jo! I know you have probably been approached by the other two on the block and if you choose to save them over me, I completely understand. If I leave, it was fun working with you while it lasted!"
Jo:
"I have. Haven't made a decision yet though hmm. do you think you have any votes?"
Andrew:
"I don't think I have the votes. It would probably be best to not save me."
Jo:
"Really? Out of the 2 ladies who do you think I should save?"
Andrew:
"Well I know you're in a group with Sara, Millie, and Victoria only because Sara told me. So I figured you might save her."
Trey decided to go talk with Andrew about his decision.
Trey:
"i know it's like a little tense after noms & veto, but I just want to know why did you think Luke was behind my noms?"
Andrew:
"I felt like Luke has been out to get me since he was first evicted and with us three being the only ones left from his "alliance" at the beginning of the game, it only made sense. I'm sure you guys are telling the truth, it was just a gut reaction of mine. Good luck with the rest of the game!"
Trey:
"that's perfectly fine and I understand where you're coming from. but I didn't know Luke formed the alliance?"
Andrew:
"He didn't, but him and Caleb were basically the leaders."
Trey:
"hmmm"
Andrew excused himself from this conversation because at this point, he needed votes, not the HOH.
Andrew:
"Well I'd appreciate your vote again

I know Jenn or Sara has probably already messaged you, which is fine. Good luck with the rest of this game though! Don't be too trusting--you're too sweet to get burned."
Kathy:
"Andrew I have gotten more messages than I have gotten all game. I have always said I would never "spill the tea" (Thank you Ika Wong - or Gary or whoever it was that said that....lol) and I won't. I've been burned many a time already. But that's okay. I also told people I would be up front with them. It may sound like an odd reason, but Jen and I have chatted about where we are both from - Newfoundland. Where we are both from there et cetera. I don't have any of the zillion side alliances with anyone. I just like her. Now I said ages ago I was going down to read and have a drink...and I am still here. If you stay I will talk to you soon, and if not, maybe we'll meet up when they do another game. (More Karen moments....sorry). Take care"
Andrew and Jenn are having issues accepting that one or both of them are about to leave the game.
Andrew:
"Well. It was nice playing with you

."
Jenn:
"I'm fighting to stay. Or trying. It was nice playing with you while it lasted

"
Andrew:
"Hahahaha. I'm not. It was fun!"
Jenn:
"The best alliance are being torn apart. It was fun! If we both go out. Let's bring down this house."
Andrew:
"Eh, I've complained about people exposing and being bitter and I don't want to be a hypocrite. I'm going out in style. If we both get evicted we have to reveal #teamassholes in our goodbyes hahha"
Jenn:
"Hahahaha yes let's do it. Hey, I thought I was a good partner"
Andrew:
"You definitely were!"
Jenn:
"I'm working so hard to save myself lol. I don't know why I feel like I'll be out soon"
Andrew:
"I feel like I'm gone no matter what, but I'm sending goodbye messages to the people I actually talked to the most like jo lol"
Jenn:
"Yeah I think you're gone no matter what too. I think it's down to me and Sara"
Luke walks in the Diary Room

WHEN I TAKE A SHOT I DONT MISS AND TONIGHT I DIDNT FUCKING MISS. lol except my eviction I missed pretty bad that time BYT I HIT IT STRAIGHT ON THIS TIME
It was now time to say goodbye to Sara and Andrew. Jenn received 9 votes to stay, Andrew 1 and Sara 1.
Andrew:
"It was fun! Can't wait to see how everything plays out"
Kathy:
"Take care Andrew and Sara."
Andrew:
"Take care Kathy!"
Kathy:
"You too. Thanks for leaving with class. Some of this has been a bit disturbing. Take care."
Sara:
"Bye guys! Have fun playing!"
Iman:
"Sorry I'm confused how the votes went . Does the 9 mean those many people didn't save?"
Host:
"It means 9 people voted to save Jenn, 1 person voted to save Andrew and 1 person voted to save Sara"
Iman walks in the Diary Room

Well that triple worked out more beautifully than I thought
A major triple eviction had just taken place and the players were shook, alliances were crumbling and Luke was gaining momentum. What would happen next? Find out next time on on Parallel Biggggggg Brotherrrrrrr
Andrew's Aftershow Interview
Sara's Aftershow Interview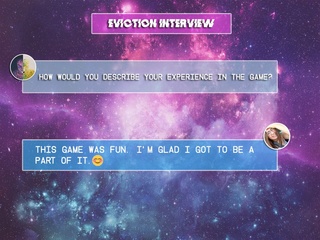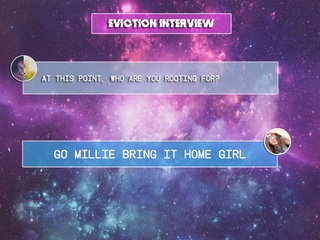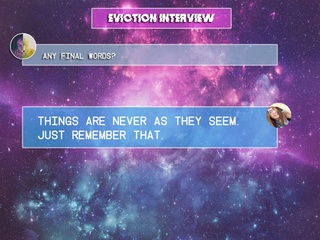 Admin




Posts

: 109


Join date

: 2017-05-28





Similar topics
---
Permissions in this forum:
You
cannot
reply to topics in this forum